Title Sponsor

Step outside and discover what your community has to offer.
We are proud to have a community that provides residents with plenty of things to do both in and around Accora Village.
2017 Amazing Person

2017 Amazing Person
This year we had not one, but TWO people in the Ottawa community win the 2017 Amazing Person (or persons) award. Congratulations to Stu Schwartz and Consuelo Bernardi! The work they've done in our community is truly amazing and the Amazing People team couldn't have been more excited to make them the spotlight of our gala.
Inspiration Award
In addition to the Amazing Person award, we switched things up this year and recognized another awesome individual for our first, "Inspiration Award." Another huge congrats goes out to Ibrahim Musa for being an inspiration to us all!
Even though we only had two awards, we can't forget about all our other Amazing People nominees. Read their bios below to see the amazing stuff they've been doing for our community.
Stu Schwartz & Consuelo Bernardi
"Stuntman Stu" is best known for his lively persona on local morning radio or for announcing for the Ottawa Senators. Countless galas and fundraisers pepper his cv and he helped champion the "NO MORE BULLIES" campaign, himself a victim of childhood bullying. Recently what makes Stu even more spectacular, along with his wife Consuelo, has been their public fight with Stu's leukemia.  The outpouring of support was overwhelming which has turned into fundraising for leukemia awareness and research. $314,000 has been raised so far.
Wayne Tosh
Former Ottawa Rough Rider and minor league coach Wayne Tosh is a man with a big heart. He started an organization to provide opportunities for top local football athletes to get scouted for university and college positions. He has worked as Director of Computers for Schools for kids in developing countries and was instrumental in establishing Athletes in Action, a bible studies initiative that took off and now spans the country in professional sports and in university/colleges.
Sean O'Leary
Sean is an advocate for youth fighting to break the cycle of drug abuse  and addiction to counterfeit drugs, including fentanyl. His courage to speak out about his own daughter's struggle has helped many, including parents who have felt helpless on their journey. He has also lead the way in pushing governments to put more resources into public health and education advocating for more detox beds, awareness campaigns and resources for first-line responders.
Omar Alhattab
A youth counsellor at the Roberts/Smart Centre for the last eight years, Omar is dedicated to at-risk kids. He also works for the Boys and Girls' Club of Ottawa and has given his time to organizations such as the Ottawa Amazing Youth Race. In two years of chairing the RSC Annual Fall Classic golf, he has doubled the amount raised.
Ibrahim Musa
A refugee from Iraq, Ibrahim has lived in Ottawa Community Housing (OCH) since 2012. In 2016, Ibrahim, then 17, founded the Cuts for Kids Foundation, a non-profit organization that provides free haircuts to children in Ottawa. Cuts for Kids has hosted events in five different communities, one of which included haircuts for 250 Syrian refugees. In the past year, Cuts for Kids has grown to a staff of nine, has mobilized over 60 volunteers and partnered up with over 30 organizations in the Ottawa area.
Judy Hum-Delaney
At the age of 32, Judy spent five months recovering from life-saving surgery. During this time, she combined her new lease on life and her passion for helping others to fundraise for the University of Ottawa Heart Institute Foundation. Fundraiser extraordinaire, in 2014, Judy formed the Ottawa Foodie Girlz, whose mission is to host food-related fundraising events benefiting local charities. More than $24,000 has been raised so far. She is involved with many organizations, including the Children's Wish Foundation.
David Froom
A composer, a musician, a gifted and brilliant man are all ways to describe 70-something David. He is also developmentally delayed, blind and deaf but for the first time in his life, he is living independently and inspiring those around him. David shares his musical talents entertaining residents at Villa Marconi, a long-term care facility. Note by note, David is touching lives by sharing his beautiful way of seeing the world.
Catherine Landry
Catherine is a marketing force extraordinaire with a big heart. Clothing drives, fundraisers (over $100,000 in sports equipment and musical instruments for Cross Lake or the recent $22,100 for the Ottawa Food Bank), networker supreme and women entrepreneur supporter, Catherine stops at nothing to help others. Over a decade ago, Catherine started a showcase event for female entrepreneurs called 'Cherry Pie' and she is the force behind Ladies who Lunch. In short, she is a mover and a shaker making difference.
Zaina Sovani
Forced out of her country at gunpoint during an ethnic cleansing, Sovani came to Canada as a refugee.  She worked her way through school and into government and every step of the way inspiring women around her. She has helped many widows and families who immigrate to Canada from war-torn countries and is a mentor to women trying to make it in government. She sits on many boards including Hydro Ottawa, and United Way, and has volunteered for many years with the Aga Khan Foundation. She's also held high positions within the Ismaili Muslim Community in Canada.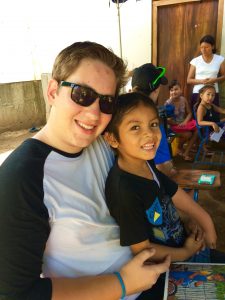 Matt Smart
Matt is a remarkable young man with a big heart for kids and a commitment to the cause of education for children globally. Matt was the recipient of an Amazing People youth scholarship, which allowed him to travel to Nicaragua and participate in his first build with SchoolBOX in 2014. He decided to return to Nicaragua to build the Gilberto Siles School in 2016, this time as the enthusiastic leader of an entire youth group from the Ottawa Valley. With the help of his community and friends, he has launched "Matt's Dream Campaign," to raise funds for a new classroom to be built in 2018.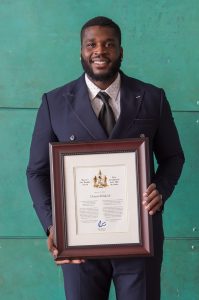 Christo Bilukidi
Christo was raised in Ottawa Community Housing's Russell Heights neighbourhood, where his family was provided with a strong and supportive sense of community, which contributed to positive growth in his formative years. Through his hard work, Christo went on to attend university and play football in the NFL. After some time, Christo decided to take his career in another direction and became an entrepreneur that gives back to his community. His first priority upon returning to Ottawa was to volunteer at Ottawa Community Housing, as an ambassador, by going into communities and inspiring young children. Christo donates his time, not only to OCH, but other charity organizations that need a spokesperson, inspirational speaker or role model for children who need to believe that anything is possible and that where you live does not dictate where you can go.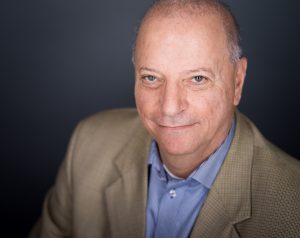 Bruce Firestone
Bruce is best known as an entrepreneur and founder of NHL hockey team, the Ottawa Senators, their home arena, the Canadian Tire Centre, and the Ottawa Senators Foundation, a chdilren's charity, as well as a real estate investment coach, consultant and broker, urban guru, author, novelist and professor. He is also an effective keynote speaker for organizations with a positive focus on creating opportunities for the stakeholder groups. Bruce advises counties, towns and cities as well as economic development agencies on how to develop live-work-play-shop-learn-entertain-make communities that help keep their most valuable resources at home—their children and entrepreneurs—or give them a reason to stay. To add to his impressive resume in community involvement, Bruce is the founding executive director of a Canadian not-for-profit organization, which focused on educating and mentoring entrepreneurs, intrapreneurs, and artpreneurs in Canada and around the world and he has launched or helped launch more than 300 startups.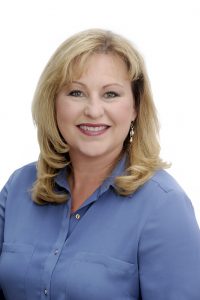 Pierrette Raymond
Pierrette is a very successful businesswoman who believes in giving back to the community. Seventeen years ago, Pierrette and her husband established 1-800-GOT-JUNK?'s fifth franchise in Ottawa. Together they took their two young children to a new city to follow a dream and never looked back. She's been helping others ever since, and is the founder of Women Living Fully, an organization dedicated to helping one million women positively impact ten million lives. She recently launched the #1M10MProject, which aims to raise $1 million collaboratively for local and international charities and transform it into $10 million. Pierrette has a big heart and is known for digging in and helping, like being on the front line filling sandbags and offering services following the spring flood in Ottawa this year. Through her leadership, she inspires others to do incredible work.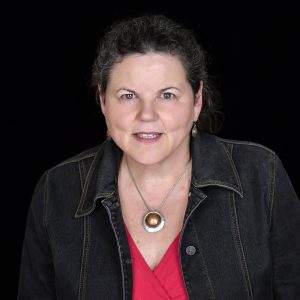 Wendy Muckle
Wendy has been working with the Ottawa homeless population since the early 1990s and was instrumental in establishing the region's first palliative care program, primarily for victims of the AIDS epidemic. She is the founding executive director of Ottawa Inner-City Health (OICH), which started on a shoestring budget in 2001 and has grown to an internationally renowned comprehensive health service for Ottawa's homeless. Under Wendy's leadership, OICH has focused not only on health and homelessness, but also poverty, harm reduction and reconnecting clients to families after years of living on the streets. Additionally, Wendy founded the Asembo Bay Development Fund in western Kenya, 10 years ago. With women from the village, she created ongoing health, education and economic development initiatives for the poor.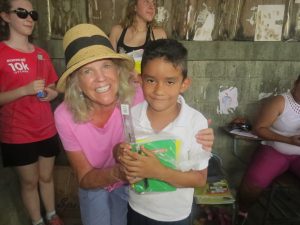 Jennette Affleck
Jennette has dedicated her life to educating children, working for years in the Ottawa Valley as a primary school educator where she inspired countless young children to reach their full potential. She was also a founding member of SchoolBOX, which now empowers more than 18,000 kids in Nicaragua with a basic education. Since SchoolBOX started in 2006, Jennette has participated in building schools every year and attracting countless other volunteers to the cause. Now in her retirement, Jennette can be found volunteering as a teacher at the Cloud Forest School in Monteverde, Costa Rice, or leading volunteer teams to build schools in Nicaragua.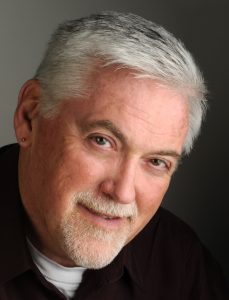 Jim McNabb
Jim is a high school drama teacher, professional actor and director. He has forever changed the lives of creative and artistic young teens in the Ottawa region when he stepped up to the challenge and took the lead in creating the renowned Canterbury High School Performing Arts Program. His tireless dedication to the students and his deep commitment to the design and implementation of the curriculum readies Canterbury graduates for advanced programs at the university level, enabling them to have careers in the competitive arts worlds of entertainment, communications and the arts.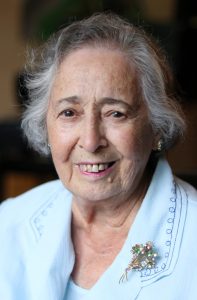 Esther Meledoro
Esther came to Canada from Brazil in the early 1960s and raised three children in Ottawa. Like so many other amazing people, she has invested an astounding amount of time into the caring of several of her family members in their times of need, and raised her two grandsons as if they were her own children when their parents were unable to do so, giving them love, a home and all the necessities of life. Esther faced her own cancer diagnosis head on and despite her age, she successfully beat it. She did all this without hesitation, without complaint, and without consideration for herself, she never once asked for sympathy or recognition. She is an incredible example of strength, humility and compassion embodied in the form of a small, unassuming Brazilian woman.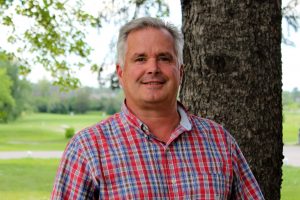 Gary Bradshaw
Gary was responsible for bringing the Cycling Without Age program to Ottawa. He was inspired by a trip to Denmark, when he noticed a cyclist with an elderly woman on the front bench talking as they rolled along the canals of the city. Being an avid cyclist, he thought this would be a great idea for Ottawa, since it's known for scenic bike paths along the river. Gary presented cycling program to Bruyère Continuing Care with the intention of making Bruyère's Saint-Louis Residence and the Bruyère Village the first seniors home in Ontario with the program. The program launched in 2016 and became a huge success. Family members were amazed at how their parent or grandparent were smiling and talking after they returned from a ride.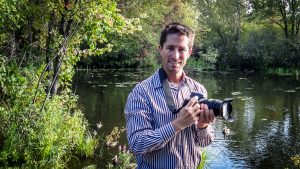 James Peltzer
They say "Beauty is in the eye of the beholder," and James tries to see the beauty and share it on social media, each and every day. Life changed for James when he ran the 2013 Boston Marathon and completed it before the terror attack at the finish line. He returned to Ottawa feeling understandable sadness about the event. On a cool evening he was cycling along the Rideau Canal and ended up near the Fairmont Chateau Laurier and in that moment he saw a beautiful view and snapped a photo. The self-taught photographer did it again the next day and every day for more than four years. It trained him to look for the magic in life daily, and he's still doing that. The "Daily Photo Project" has become a source of inspiration for many. It reminds people to look around and actually see the beauty and inspiration around them, especially in a city with such stunning views. James returned to run the Boston Marathon and many other marathons since then. That is amazing in itself!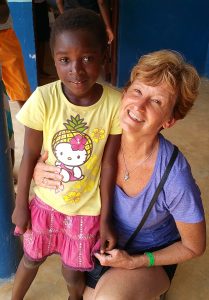 Sue Christie
Sue is a vice-principal at Adrienne Clarkson school and is originally from Kenya. She's now a mother of 3, two of whom are adopted from China. Every year she travels to Kenya with her children to help out an orphanage there and recently launched a fundraiser through the Children's Bridge Foundation to help send several of the kids at the GOF orphanage in Kenya to a private school as the public school system is dangerous and overcrowded. The foundation, which she is currently president of, helps children with HIV in orphanages in China and provides educational support to orphanages in Zambia, in addition to their program in Kenya. The fundraiser aims to send 17 children to school and Sue has been instrumental in raising that money, in part through her efforts at engaging the children in her own classrooms here in Ottawa.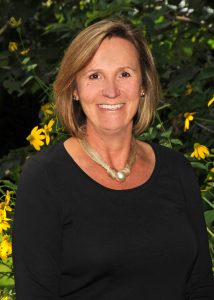 Claire Smith
Claire has excelled in all areas of her life. A gifted student, she left academia behind to focus on equestrian sport, then represented Canada at the Olympics and World Championships. Tragedy struck at the European Championships in 1997 when she fell, sustaining a severe traumatic brain injury. The injury caused Post Traumatic Amnesia for four months, during which time she had to re-learn basic life skills. Forced to give up her equestrian career, Claire focused on academia, pursuing an MA (2004), then a PhD(2010). In 2006, she suffered yet another loss when she lost function in her right leg, in all probability a result of the brain injury. Claire has spoken about her journey at academic and non-academic events. She sits on the board of the Brockville YMCA and was previously a board member of the Wings of Phoenix, an Ottawa charity enabling survivors of brain injuries to access rehabilitation. She will become a director of the Board of the Ontario Brain Injury Association in June 2018.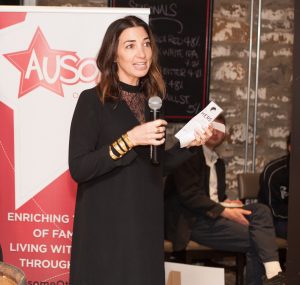 Liisa Vexler
With her husband, Derek, Liisa created Ausome Ottawa, on the basis that no one should be excluded from sports and recreation including kids with autism. The vision of Ausome is to create an opportunity for every kid with autism to participate in sports in a program that meets their needs. Ausome develops autism-friendly sports and recreational programs, trains members of existing community programs and develops physical literacy programs to help improve children's fine and gross motor skills. Liisa works endlessly and wholeheartedly to see this program be a major success in Ottawa.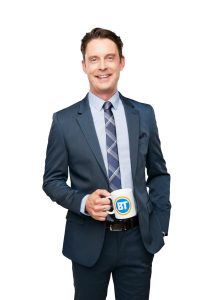 Derick Fage
Through his work as a TV host with Daytime Ottawa, Derick has met many members of the Ottawa community, enabling them to tell their stories but also volunteering countless hours with organizations and causes like Canadian Parents of Murdered Children, Victims of Violence, LiveWorkPlay, Quickstart—Early Intervention for Autism and so many more. In 2012, Derick was awarded the Queen Elizabeth II Diamond Jubilee Medal for his community work and contributions to charitable organizations. Unknown to most, Derick had been living with chronic fecal incontinence since birth, and had many challenges to overcome, physically and mentally. Through a chance meeting on Daytime with a member of the Canadian Continence Foundation, Derick decided to go public with his condition and has accepted the role of ambassador for the Canadian Continence Foundation in the hopes of helping others living with any number of challenges.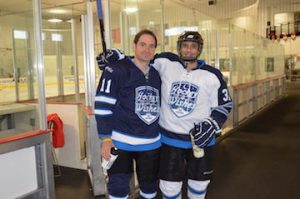 Joel Barrette
Joel's tireless dedication has improved the quality of life for many people of all ages in the Stittsville community. He's been an active member of the school parent council at Jean-Paul II and Paul Desmarais, as well as been involved in kid's hockey with both the Kanata Rangers and Stittsville Rams. Joel also helps manage and organize the Breakfast Club pick-up hockey league for men and women of all ages in the area. He's also raised money for several charities by participating in events such as Ride the Rideau and the CN Tour for CHEO. Joel is the visionary of the 24 Hours of Hockey for Wishes to help make a difference in the lives of children in the community with all proceeds going to Make a Wish Eastern Ontario through Tyson's Mission to a Million. This grassroots event has raised more than $115,000 to date – enough to grant a dozen wishes to youngsters facing life-threatening medical conditions.

Raju Agarwal
Raju is the Founder and Executive Director of OneProsper International, a Canadian charity that is empowering women and girls in India to break the cycle of poverty. OneProsper has launched a new project to focus on education for girls. OneProsper will build rainwater harvesting tanks that will capture water during the monsoon and can be refilled with pond water, for families with two girls. As a result, girls will be able to attend school rather than spending hours collecting water every day. Each girl will be supplied with a bicycle, supplies and tuition. Raju has worked tirelessly in a volunteer capacity to raise awareness and funds. Last year, OneProsper launched Yoga for Good on International Women's Day, which saw various organizations participate. Going forward, OneProsper will offer a service trip for Canadian high school students to change the lives of girls in India by building rainwater harvesting tanks.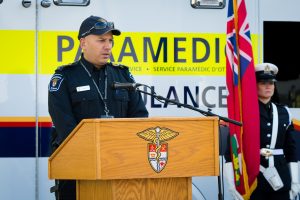 Darryl Wilton
Darryl has worked as an Advanced Care Paramedic for the City of Ottawa since 2001 and began his career as a Primary Care Paramedic in 1996. Darryl is currently president of the Professional Paramedic Association (PPAO). He took his reigns in 2005. Darryl was an original director of the PPAO since inception in 2003. Darryl's achievements as the leader of the PPAO include, Swiss Air Glaciers—Paramedic exchange between Switzerland and Canada, OPA Paramedicine Expo and Conference—Co-chair for 5 annual conferences, New Ottawa Theatre Company—disaster play, Canadians Blood Services—Sirens for Life Blood Drive, and many, many more! The number of paramedics serving on the streets has increased considerably since the City of Ottawa took over the Service in 2001, under the leadership of Darryl.
Tina Boileau
Tina is the dedicated and inspirational mom of Jonathan Pitre, Ottawa's "Butterfly Child." Jonathan has a disease called EB that makes his skin as fragile as that of a butterfly's wings, and as a result he is covered in open wounds but still manages to share his positivity with his supporters. Tina has bravely documented their journey to healing, from changing his bandages to donating her own stem cells. Tina has valiantly fought for his life, moving to the United States for an experimental treatment that is showing remarkable results as his skin starts to heal. Her selfless determination to shed light on EB, and fight for research funding, while also struggling daily with the pain of watching her son in so much agony is an incredible testament to her strength.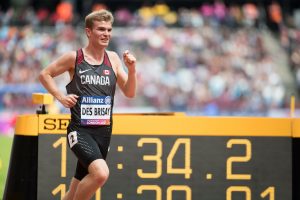 Tommy Des Brisay
Tommy is a handsome, charming and delightful 25-year-old who has Autism. He is an accomplished athlete who competes at the international level, recently returning from London, England, as part of Team Canada, at the World Para Athletic Championships, finishing 8th overall in his T20 5000m race. He trains with the Ottawa Lions Track and Field Club where he enthusiastically greets and encourages everyone he encounters. In addition to running, Tommy is also an accomplished Nordic skier who raced at OFSAA, his high school's provincial championships, and kayaker, paddling with the Rideau Club and winning Gold in the Canadian National Championships 2011 and 2012. Tommy possesses a truly amazing spirit. He is perpetually determined and enthusiastic and radiates pure love. Photo credit: © Yonathan Kellerman – ykellerman.com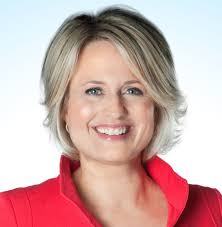 Lucy van Oldenbarneveld
Lucy is a journalist, news anchor, writer, director, Gemini award nominee, and one of Ontario's most recognized cancer patients. Well known and respected news anchor for CBC Ottawa, Lucy regularly speaks at events focusing on women's health, education and extracurricular activities for young girls, with special attention given to those living in less favourable conditions. In the summer of 2015, Lucy was diagnosed with stage three breast cancer. Lucy courageously decided she would share her cancer journey with the entire audience reached by the CBC. Lucy shared her physical transformation and her emotional struggles with humour and honesty. Lucy is also volunteering with the Ottawa Hospital Foundation where she is now one of the first Patient Ambassadors, speaking at events and sharing her story when needed in order to raise funds for women's care.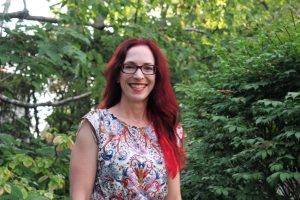 Laura Dudas
Laura is the current President of the East Ottawa Blackburn Community Association and has made a profound difference and has been a strong and effective voice for the community. She has organized and volunteered in numerous capacities and worked tirelessly to represent the views of local residents on important issues. She's ensured the association is accountable and responsive to residents while delivering programs and services to area residents of all ages, such as resurrecting the Seniors' Action Committee and hosting a walk with the Council on Aging to identify areas in the community requiring improvement. Laura has been involved in many volunteer events and projects within her community, some of which include installing benches in areas identified by seniors as essential to their mobility needs, working on community beautification projects, organizing a book collection for use by underprivileged children living in local social housing complexes in the city, and so many more.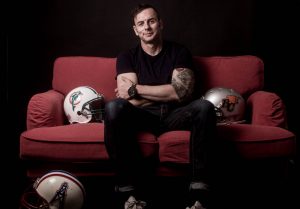 Mark Hatfield
Mark travels from school to school promoting a message that success is a result of trying and sometimes failing, but it's important to stay focused and keep going. A former NFL Miami Dolphin player, current City of Ottawa Firefighter and stand up comedian, Mark gives back to our community all day every day. Mark shares a personal journey of how he accomplished his goal of reaching the NFL, receiving his order in person from legend Dan Marino. He was inspired by the loss of his brother, Bill, who had encouraged Mark to reach for the stars, but mostly not to ever settle for anything but your best. Mark donates his time to speak to youth approaching completion of their program at the Dave Smith Youth Treatment Centre – Boys Campus.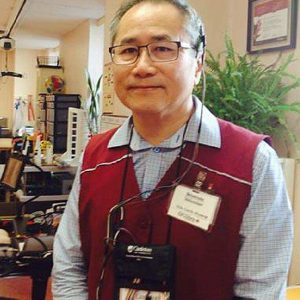 Yih Lerh Huang
Yih Lerh Huang has spent hundreds of volunteer hours trying to help people with disabilities overcome everyday challenges. He is working in the assisted devices lab at Bruyere in order to create tailor-made communicative solutions for outpatients. He has changed the quality of life for numerous people by helping them communicate with their loved ones, sometimes for the first time in years. Through Yin Lerh Huang's work with long-term care clients (some with severe physical impairments such as quadriplegia and locked-in syndrome), there emerges a common pattern of needs, which could be addressed with an integrated, inexpensive solution, and an amazing person to guide them. (Photo credit: Ottawa Citizen).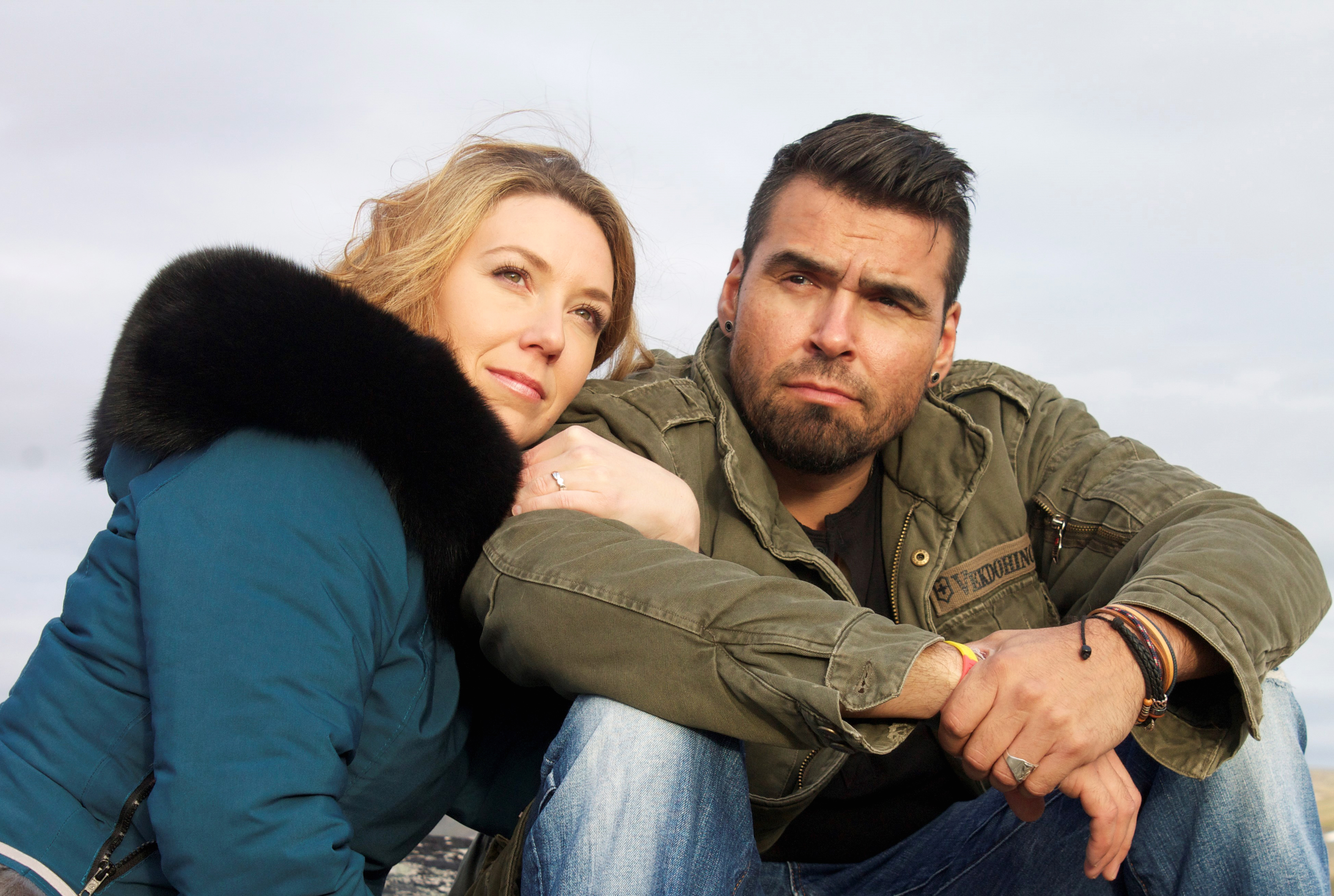 Jasaji and Chesley June
Metis singer-songwriter Chelsey June and her fiancé Jaaji, make up the award-winning musical duo Twin Flames. Their songs are sung in English, Inuktitut and French. They have been working to change people's outlook one song at a time. Chelsey and Jasaji now provide "healing through music" workshops. Much of their work involves suicide prevention, mental health support and drug and alcohol abuse alternatives. They work in remote arctic communicates, reserves, as well as within the Ottawa school boards. Their goal is to provide cultural awareness and share life lessons that will help youth navigate the waters of life.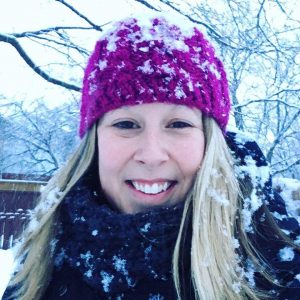 Kelly MacNaull
Kelly's passion for her community, by giving back, has always been apparent. She has participated in and organized a number of fundraising initiatives to support the efforts of the Ottawa Regional Cancer Foundation, Make A Wish Eastern Ontario, Children's Hospital of Eastern Ontario and the Canadian Cancer Society. Kelly is an avid curler and in 2014 she founded Curling for a Cause, an annual charity bonspiel to support local community causes and organizations. Since its inception the event has hosted more than 300 curlers and raised more than $25,000 for local charities. The 2017 bonspiel will raise funds for The Royal Ottawa Foundation for Mental Health.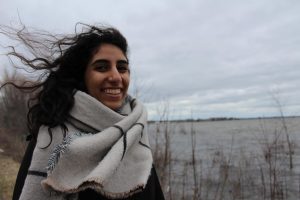 Dhilal Alhaboob
Dhilal, an Ottawa Community Housing's Tenant Ambassador is a former tenant who has benefitted greatly from living in an OCH home and the opportunities that it provided. Now she helps others. Dhilal says the most important thing she gained from living in an OCH home was the opportunity to be a part of the Pathways to Education program. The program helps high school students living in low-income housing excel in school and explore post-secondary opportunities – a partnership OCH values strongly. Currently, Dhilal is an International Development major and psychology minor at the University of Ottawa. Dhilal is also the President of the organization WaterFor, which raises awareness and funds on issues of water scarcity in Canada and abroad.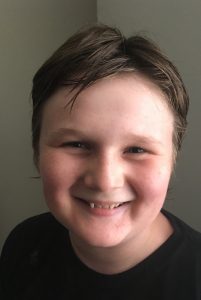 Jacob Rosser
For the first time ever, CHEO profiled a brave young man who spoke about children with mental health challenges in 2016. Jacob was 14 years old and has struggled with mental health. Increasing awareness and funding for mental health inspired this young boy to speak out. Jacob has Obsessive Compulsive Disorder. It fills his mind with fear, the fear of contamination or loss of his beautiful personality. For Jacob, he wants people to know even young children struggle with mental health. He says, "I feel like it's enough for me to handle, but it's really hard to deal with." Jacob allowed his story to be told because he wants people to understand and find compassion.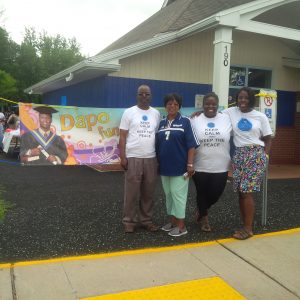 Agoro Family
Bashir Agoro, his wife Abiola and their daughters Shola and Moji Award have shown tremendous strength and courage by turning a personal tragedy into an opportunity to promote inclusiveness, kindness and peace. In 2002, Oladapo (Dapo) Agogo – Bashir and Abiola's son and Shola and Moji's brother – was stabbed to death while trying to break up a fight at a nightclub in Ottawa. Inspired by Dapo's courage, the Agoro family established the Dapo Agoro Foundation for Peace, The foundation promotes non-violent conflict resolution among youth in their community, sponsors the Annual Memorial Award for Peace at two local schools and hosts the annual "Dapo Fun Day" picnic.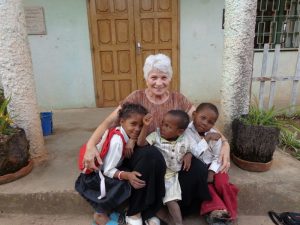 Mary Sherwood
A Carleton Place resident, who is well into her 70s and a grandmother to many, spends each winter in Madagascar, East Africa, where she set up both an orphanage and inner city centre for impoverished children. She has dedicated the last 30+ years of her life to empowering orphaned and street children around the world. She began service teaching in the Solomon Islands and went on to create two centres in Antananarivo to provide food, clothing, medical and dental care, as well as schooling at every academic and vocational level for some of the world's neediest children. Many of her "Malagasy children" have gone on to receive college diplomas and university degrees and are now thriving parents of their own, breaking the cycle of extreme poverty they were once left in. Each summer in Canada, Mary also does an epic road trip to visit Anglican churches across Ontario to raise the funds to keep her orphanage running and meet her Malagasy kids' needs throughout the year.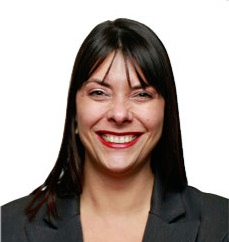 Vanessa Simmons
After surviving cancer, Vanessa started helping the Ottawa Regional Cancer Foundation with its fundraising campaigns. Vanessa made weekly visits to the hospital and the Survivor Centre to make sure a bouquet of fresh flowers brought hope to those affected by the disease. Cancer stopped Vanessa in her tracks this April when the disease took her younger sister after a battle that lasted more than 2 years. Vanessa became a Super Aunt to 3 nieces and nephews. Vanessa's devotion to her large family is un-ending and yet, she still has the energy to roll up her sleeves to pitch in to help others. Additionally, she is devoted to promoting Ottawa area food businesses because supporting local is the right thing to do, and in her career, she works to bring together young talent and give them opportunities to excel their own careers.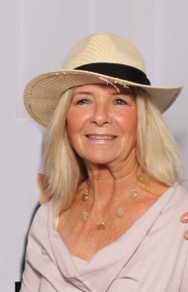 Suan Cross
Suan fell in love with Kenya and felt she had to do something for the children she saw while visiting and volunteering in the Mathare Slum in the early 90s. During During one of her earliest trips into the Mathare Slum she discovered a small school in desperate need of help. She decided to take this school under her wing and began to raise funds. Since 1992, Suan has raised close to $500,000 for this school. Over the past 25 years, she has returned year after year with the money she raised to buy food, pay teachers and elevate the quality of life for hundreds of children in Mathare, In 2011, with the school in its new building, Suan asked the directors of Gertrude's Children's Hospital to send a doctor and nurse once a week to start a clinic and roughly 200 mothers with children showed up on the first day. Suan still travels to Kenya to continue her work in the slum and focuses on the needs of the clinic and the creation of a community centre for young people and those who fall victim to human trafficking.