Buy Amazing Wine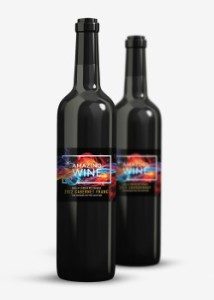 Kimothy Walker created the Amazing People show on CTV Ottawa News at 6 to shine the spotlight on incredible yet unsung community leaders.  Inspired by their stories, her friend & business partner Eric Collard launched the Amazing People Gala to celebrate.  They called Savvy Company's Debbie Trenholm to select an AMAZING WINE for the Annual Gala…and enjoy all year long.
$1 of every bottle goes to the Amazing People scholarship fund that sends young people in Ottawa to join locally founded charities – SchoolBOX & Hera Mission – to build schools in Nicaragua &Kenya. 
Amazing Wines are especially created by Château des Charmes Estate Winery located in Niagara-on-the-Lake, Ontario.  
 Chardonnay VQA 2013
Delicious tastes of apple, pear & warm spices fill the glass.  Barrel fermented in French oak creates a refined, medium bodied smooth & crisp wine that will please a crowd.  Easy to drink with your gourmet hors d'oeuvres, menus with roasted chicken, grilled shrimp, poached salmon…even spicy Indian dishes. 
Cabernet Franc VQA 2012
From Niagara's highly acclaimed 2012 vintage,Cabernet Franc has become a signature wine in Ontario. Creating a medium bodied wine that is a stunning red colour with juicy tastes of red plums, fig, raspberry & blackberry laced with a hint of smoke & ground pepper.  Another crowd pleasing wine that easily pairs with artisan cheese, charcuterie, paté, roasted duck, seared meats with jus or meat pies.
Order your own Amazing Wine and support our community by visiting the Savvy Wine website.